Stop Losing Money in the Market and Learn to Dominate! 
Make consistent profits month after month!
Each Senior Trading Mentor at the Institute is available to provide 12 Month Trader Mentoring Programmes with a 4-6 week waiting list. Mentoring Programmes are completed remotely via pre-scheduled telephone/Telegram calls and screen sharing software and exhibit zero conflict of interest. In fact, our incentives are aligned.
You must apply for your Trader Mentoring Programme via the link provided with your full and correct details. You must also include the trading experience you have obtained to date and your current profession / business operation. You do not need to be an experienced trader to apply to our Mentoring Programmes. Our Programmes are extremely popular and we get a lot of applications. We simply need to know this information in order to gauge your level of ability, current professional status and the seriousness of your application at our first point of contact. This helps us serve our students better.
Please Note: There is no guarantee that you will be accepted onto one of Mentoring Programmes. We require dedicated students that are willing to learn and put in the time necessary to succeed in the Financial Markets.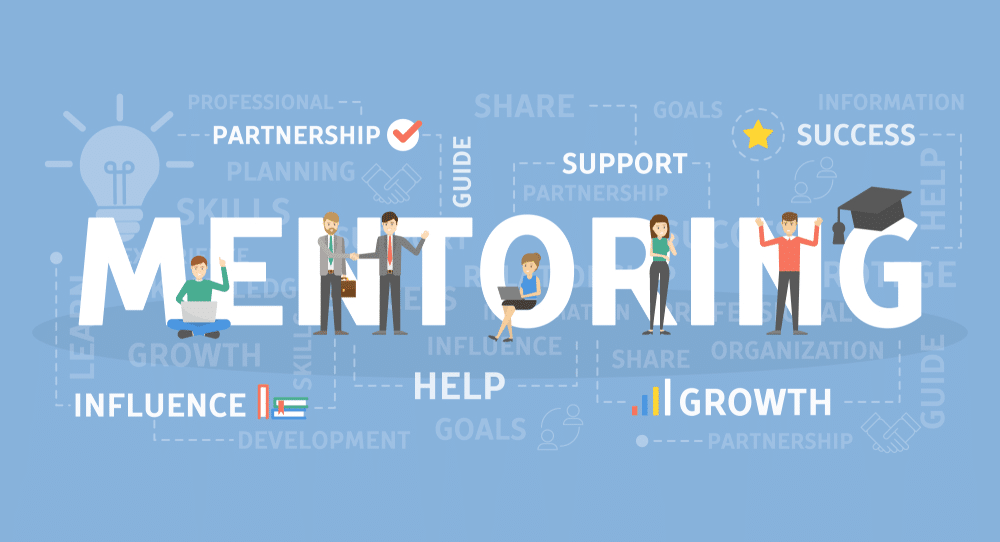 The four Steps of the Programme (success method)
Our C.I.X. Traders/Investors has taken the core elements for successful trading and developed a success method four-step process for the Mentorship Programme. The programme is divided into Mindset,Strategies, Live Trading and Account Growth,
Step 1: Trading Pyschology – Focuses on a student's personal psychology, helping students explore their psychology more thoroughly. Having the right mindset to follow strategies and money management rules is only part of being a successful trader. As human beings we all have emotions and some days don't feel so great. Managing ourselves is equally important is achieving trading success. We understand this and have recognised that students will have challenges so we work with you to overcome them. Personality profiling is a crucial part of the Mentorship Programme. Students will complete a questionnaire at the very start of the programme and will work with the mentor to discover strength and weaknesses.
Step 2: Trading Strategies and Software – Requires students to have a thorough understanding of the charts, indicators and strategies. In addition to these basic tenets, students will become proficient in the basics of position sizing and risk management. One of the first lessons of the programme involves understanding processes for each strategy. However, before students accomplish this they must thoroughly understand the concepts in order to make sure that they fit them.
Step 3: Transition from Demo Account to Live Trading – Execution teaches students how to manage your trades. Going from demo trading too quickly can be harmful to your trading account. You will be guided and supported all the way through the process of live trading with real money. Your account and confidence will grow as you act on open trades with certainty. We know that trading is 100% psychological so support at this level from your mentor is crucial for long term success.
Step 4: Account growth and financial freedom  – Consistently making money from trading forever is the goal and at this stage we are trading with confidence and precision. You will be able to make money in any market condition and at any time.You can now trade from anywhere around the world and use trading to provide the financial freedom you desire. Coaching and passing your skills on to others may be something you want to do at this stage and so Trading College will consider you as a future coach, teaching hundreds of our students. Step 4 is all about mastery and financial freedom.
What Makes the Trading College Mentorship So Valuable?
Rule based Pro-Trading System Software and scanner
Rule based Trend Predictor system so you know whether the market is going to go up or down next week
Rule based Momentum Trader software and training so you can trade massive moves in the markets
All our Propriety software and scanners
How to apply the bias training so you know whether your going to be trading long or short each day or Week
Training to achieve your days money (profit) so there's no need to ever work again
Traders learn at their own speed and their own level. We can apply all our strategies on any instrument and any time frame
Personal mentoring with a qualified Trading College coach
Trading Room access so you can sit alongside us and watch us trade
And so much more…..Plus, you'll get access to:
12 Months of LIVE trading in the daily trading room
Trading psychology lessons
Monthly group meeting
12 Month goal setting and planning sessions. Quarterly goal setting and planning sessions. Monthly goal setting and planning sessions
Personality profiling report
Daily live chat on mobile app
Personal learning path, available 24 x 7
Money management techniques
ISA and SIPP technical analysis trading techniques (if required)
Trading Journal
Please Note: There is no guarantee that you will be accepted onto one of Mentoring Programmes. We require dedicated students that are willing to learn and put in the time necessary to succeed in the Financial Markets.
apply for your trader mentoring programme below!
Frequently asked questions